Cultured Stone - set off the exquisite sense of modern decoration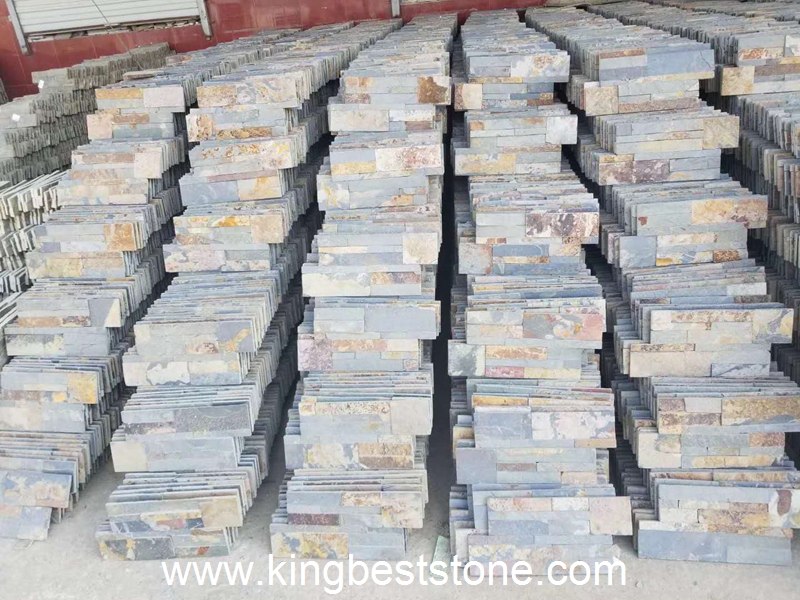 Recommended use: lobby, terrace, wall Features:
Cultured stone
has formed a unique plate-shaped structure - the film theory - after millions of years of crust movement. The physiognomy is not only easy to split points, but also has a rich texture on the surface of the rock after splitting. It can be made into flaky shapes and used for inlaying walls. Moreover, the structure of this kind of stone is fine, and the layered schistosity has determined that it has very good hardness, the wear rate is between granite and marble, and it has the characteristics of low water absorption, high acid resistance, and not easily weathered.
Classification: There are two types of
cultured stone
: one is natural and the other is artificial. The varieties of natural culture stones include pebbles, sandstones, and quartz plates. According to the material, it can be divided into sedimentary sandstone and hard slate. Artificial culture stone is made of natural culture stone as the mother body, and cast with inorganic material. The wall is decorated with rough textured culture stone, which can not only absorb sound, but also express the fine texture of electrical appliances. The rough-textured culture stone is suitable for decoration of large spaces such as the lobby. Usage: In the decoration project, it is more recommended that the wall surface is decorated with rough textured culture stone, so that it can not only absorb sound, but also thicken the wall body, and it can express a unique design sense and form a strong texture contrast. If the hall space is large, cultural stone can also be used to produce a classic theme-rich wall, so that the entire space in the exquisite show a trace of random. At the same time, we should also pay attention to the main role of cultural stone is to embellishment, do not abuse, otherwise it will backfire.
How to distinguish quality: The quality of cultured stone depends on the quality of the material and processing technology. The surface of a good stone does not contain too much variegated color, and the color distribution is relatively uniform. The phenomenon of thick and thin suddenly does not occur, and corners are cut cleanly without missing corners. The poor quality stone has many irreparable "defects", such as stains, cracks, color lines, potholes and other phenomena. When purchasing cultural stone, we must pay attention to product testing reports, pay attention to radioactive standard values, according to national standards, only the A type of stone is suitable for indoor use.